Wednesday, April 29, 2009
Pre-order it at
Quartier23.org
.
Monday, April 27, 2009
We're back to that time of the month you enjoy the most - the day Merankorii gives you another free track to listen or download: as usual, with a Creative Commons license.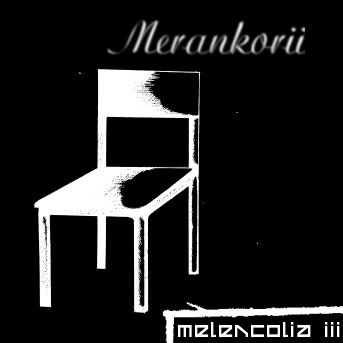 This time the chosen track as "Naturae", from "Melencolia III".
Listen or download it here
. And remember: you still can find copies of this CD
in
several
places
.
Tuesday, April 21, 2009
The image tells you all, [Merankorii - Angellore] keeps being a success!
Buy your copy
here
before it gets sold out!
Merankorii did it again. "Methodicka 20", an until now unreleased track, is now out in the "20th March 2009" Cabinet Pin compilation:
TRACKS
Frequent Flyers - 44Hertz
Time for Kerry - The Comptroller of Stamps
Something Like a Black Hole - Loveletting
Sentidos de Lujo - Fisheads of Fun
Circumvent the Obvious - Telafonica
Love is Recovered - Frontiers in Photography
Open Houses - The Desks
Triceratopses - Triceratopses
Get Away - Vlayman
Digging Underground - 44Hertz
Pin the Tail on the Donkey - The Little Shop of Choppers
Methodicka 20 - Merankorii
More info
here
.